about us
Tasting Intelligence - dashboards for food and drinks insights.
OUR BRAND AND
RELATED PROJECTS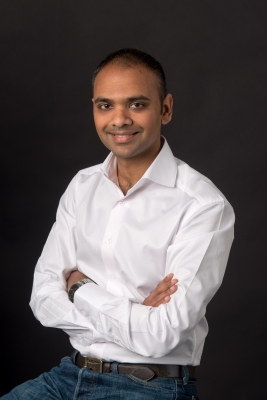 From the founder
Vijay Bhagwandas
Founder of Tasting Intellgence
Hi, my name is Vijay Bhagwandas, I have founded this startup to expand your world of tastings with the benefits of Artificial Intelligence.
As a taster you also read others tasing notes and reviews, like on Blogs, Review Websites, and Social Media. You don't have to read all the reviews and post from all those sources, let Tasing Intelligence do the heavy lifting and provide you with summaries and insights. Tasting Intelligence applies the magic of Artificial Intelligence, let us worry about the technology, you can focus on what you like most, experimenting with flavors and tastings.
A flavor can be hard to describe, it's not an exact science. It's personal and differs from person to person, depending on your own experience and things you have tasted before. That is why everyone will describe different tasting notes and this is the power of Tasting Intelligence: Wisdom of the Crowd. I have developed these dashboards to make it easier for you to discover flavors, sentiments, opinions, and more to use in your advantage.
I believe in AI-assisted but human-verified. Let Tasting Intelligence inspire you and expand your real-life tasting experiences!
proudly developed by bhai.solutions
Bhagwandas Artificial Intelligence Solutions is a solutions provider that applies Artificial Intelligence into a product or service to gain actionable insights, optimize your customer service and to reach your data-driven goals.
Learn more
we are
Tasting Intelligence
Passionate about Data-driven Tasting Experience. We are a Saas (Software as Solution) product developed by bhai.solutions to provide you easy-to-understand insights in food and drinks.
mission
Our mission is to help you, a taster, blogger, influencer, or small business owner, achieve your goals with tastings and flavors. We provide the data and analytics, we search the internet and present it for you.
vision
Our vision is a Data-driven Tasting Experience. To learn from available data and improve yourself as a taster. We believe in AI-assisted (Artificial Intelligence) but human-verified, so the human has always the final decision.
socials